Introduction: Why You Need to Start Using Urban Planning Tools?
Planning is essential for urban development. It is the process of making long-term decisions about how a city should grow, in order to balance the needs of the city's current residents with its long-term goals. The process has many phases, which together make up an urban planning toolkit.
These tools are needed to support this process. They provide planners with information about population growth, pollution levels, traffic density, and much more. Such tools are helpful in producing spatial plans that work towards achieving broader goals for sustainability or reducing congestion.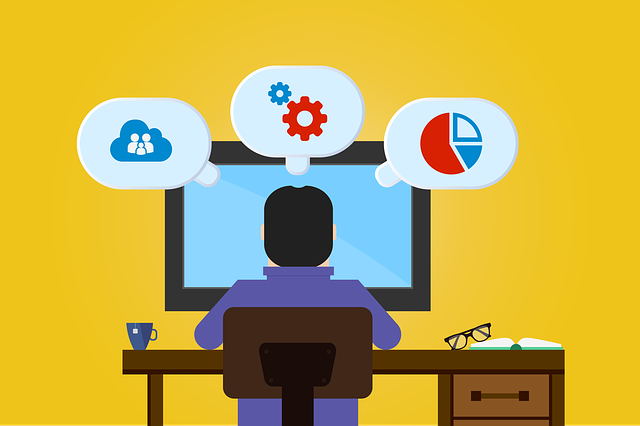 The 8 Most Valuable Urban Planning Tools
You don't need to be an Urban Planner to find out about the top 8 tools that help these professionals do their job. Even students are often assigned to write articles about urban planning.
If you have teaching experience, then the student must come up to you with a question of how will I write my essay on this topic? What should I include in it? To answer all the questions of whether they are from environmental sciences, economic planners, or another field, we are stating critical facts in the article.
Trying to pick the right tools for your needs can be tricky, but thankfully you don't need to reinvent the wheel. Here are my picks for the top 5 planning tools that I wish I had known about sooner.
1. Building Information Modeling (BIM) (keyword: Building Information Modeling)
BIM is an urban planner tool that helps city planners, city developers, and third world countries to have a more integrated approach in the design of their cities.
The program is also used by architects, engineers, and construction professionals for conceptualization of buildings or projects.
BIM provides the ability to simulate future changes in the environment with ease, giving it a significant advantage over other tools.
2. Geographic Information Systems (GIS)
It is a geospatial analysis system that integrates, stores, analyzes and presents all types of geographical information.
GIS provides an operational framework for making decisions and taking actions.
It is the perfect tool for any organization that is looking to make better decisions with data.
Geospatial technology has now become the future of mapping, navigation, geography and geology.
The scope of geography now covers not only land areas but also ecosystems like oceans, rivers, estuaries and wetlands; not just human beings but also animals; not just pollution levels but also natural resources like minerals, oil and gas wells; not just hard surfaces like roads or buildings but also soft surfaces like clouds or snow cover.
Also Read: GIS Softwares, GIS Application in Urban Planning Projects
3. 3-D Printing Technology in Construction Sector 
3D Printing Technology has been transforming the way we look at the construction industry. Architects are now able to use this technology to develop their models in a more efficient way. Moreover, it can be used to provide affordable housing solutions for many people who are unable to afford it.
This technology is being adopted by urban planners and city planners who are using it as a planning tool for future buildings and developments around the world.
4. Google Maps
Google Maps is a free map service developed by Google. It offers satellite imagery, street maps, 360-degree panoramic views of streets, real-time traffic conditions and route planning for pedestrians and cyclists. It has been used in urban planning to help with various tasks such as identifying the location of the school based on the school's coordinates and seeing what is at a given intersection.
It offers satellite imagery, street maps, 360° panoramic views of streets, real-time traffic conditions, and route planning for traveling by foot, car, bicycle, or public transportation. Google Maps began as a C++ desktop program at Where 2 Technologies. In October 2004, the company was acquired by Google. Since then, it has become an integral part of the company's suite of products to help users navigate the physical world. The use of google maps for city development is one way how it has impacted society in a positive way.
Also Read: Guide to Satellite Imagery Maps
5. SketchUp
It works as an urban planning tool that allows planners to create 3D models of their city. This tool is used to create virtual environments where planners can work on city plans, buildings, streets, parks or any other area in their project. It typically runs on Microsoft Windows and Mac OS X operating systems to generate 3D graphics from a 3D model or from other kinds of input such as photos and videos.
SketchUp is a computer program that allows users to design and draw three-dimensional models. Companies can use SketchUp to plan their building projects, architects can use it to visualize the results of their designs, and urban planners can use it to create maps for urban development.
6. Microsoft Excel or OpenOffice Calc Spreadsheets
Urban planners these days have a lot on their hands. It's a big responsibility to take care of the city and its inhabitants. With data being everywhere, it can be difficult to find the right data for the planning process. Planning processes have become more analytical, which means that tools for analyzing data are also needed. In this article, we will look at two open-source tools that can be used as a city planner tool: Microsoft Excel or OpenOffice Calc Spreadsheets.
How do they help in urban planning?
Microsoft Excel and open office calc spreadsheets are powerful tools that urban planners use to assist with city development decisions. The software can be used to analyze data from a city's census, create an estimate of future population, and project the demographics of a city. These tools can help planners determine where they should allocate resources such as hospitals, parks, schools and more.
The spreadsheet is one of the most powerful data analysis tools. It can be used to compute statistics, make graphs and charts, and perform complex data analysis. It is an excellent tool for performing statistical analysis on sampled data. They can also be used to make graphs and charts that help visualize the relationships between variables in a dataset. Some of the most common ways that people use spreadsheets include storing lists of information like names, addresses, phone numbers, or bank account balances; managing personal finances; calculating mortgage payments; or modeling population dynamics. Some software applications with spreadsheet functionality also include more advanced analytical tools such as statistical functions.
7. Street Level View of Infrastructure Deficiencies in Non-urban Centers Through Satellite Imagery Analysis 
An urban planner has to keep in mind the future development of a city while at the same time, meeting the demands of the citizens. It is not an easy job to do, but it can be made easier by using satellite imagery analysis. Most urban planners are not too concerned with the day-to-day operations of a city, but rather its long-term development. For example, they might use satellite imagery analysis to predict how much population an area will have in 20 years and then plan out what kind of infrastructure needs to be developed in that area.
The role of an urban planner is only one side of the coin when it comes to dealing with infrastructure deficiencies in non-urban centers. The other side is the view from below – how we see it on ground level and experience it through. What if we could use satellites to help the planners and city developers see what the ground level view is like? It provides a new and innovative approach in urban planning and city development. It helps planners and city developers see what it is like in their area for infrastructure deficiencies.
8. Designing Community Connectivity through the Collaborative Planning Process
The collaborative planning process is the basis for designing communities, which are at the heart of where we live, work and play. Urban planners use this tool to design new communities that will help foster a more cohesive and connected society. The collaborative planning process is all about researching, planning and implementing effective city development solutions that will lead to the creation of livable, prosperous and sustainable cities of tomorrow.
Also Read: Collaborative Planning Theory
How does Urban Planning affect Sustainable Development Goals?
It is a long-term process which has been around for many decades. It's about the physical, economic and social organization of a city. It can be used to improve the sustainability of cities. In order to achieve it, we need to put in place a combination of programs and policies that have been successful in other countries.
Some Interesting Facts about Urban Planners and what they do
They are the people who plan and design the layouts of communities, neighborhoods, and cities. They work to ensure that everyone has a place to live, work, shop, and be entertained.
Some interesting facts about Urban Planners:
Urban planners need a bachelor's degree in urban planning or a related field of study to become an urban planner.
They need to know how the environment affects living conditions.
They can make a difference in a community by designing attractive places for people to live and enjoy the outdoors.
Conclusion
The conclusion is that digital tools, such as spatial databases and GIS mapping are now empowering urban planners with data analysis and decision-making capabilities and enabling them to become true leaders.
Besides that, Spatial Databases, 3D Modeling, Remote Sensing, Virtual Reality are used extensively. We have tried to cover the top eight tools for our readers. To get a better understanding, give it a read!
Author's Bio:
Pearl Holland is a well-respected essay writer who has written essays for students worldwide. She loves to write about any topic under the sun and can help you prepare for any essay. If you are looking for a top-notch essay writer, then Pearl is the right person for the job.  She has helped students get A grades on their essays and improve their grades.
Also Read: