People rely on public transport, walking, or cycling for their transportation need. Although transportation has eased out the lives but has added on to the negative side as well. The transport system is a major contributor to pollution and thus needs to be tackled. Car Free City is one such concept.
Carfree cities reduce petroleum dependency, air pollution, greenhouse gas emissions and noise pollution. In 1996 J.H. Crawford proposed a theoretical design of carfree city which would cater to need of one million people. It normally would provide a traffic-free immediate environment, have no or limited parking separated from the residence. The city would be designed to enable residents to live without owning a car.
The aim is to create places where motorized vehicle use is greatly reduced or eliminated and to rebuild compact urban environment where most destinations are within easy reach by walking, cycling or Public Transport.
Also Read:  Good Public Transportation- A necessity for sustainable settlements
Advantages of Car Free Cities
Mitigating the negative effects such as poor air quality noise pollution and ground and reduction of the urban heat island effect
Another would be the obvious reduction of pedestrian and cyclist collisions.
Encourage people to be more physically active, whether to commute, exercise or for leisure.
To enhance the sense of community
Some well-known examples of Pedestrian Cities
In 2006, Abu Dhabi's redevelopment agency released the masterplans for Masdar City, focal on ground level street spaces being pedestrian, with no personal motor vehicles being permitted. It aimed to be a walkable city.
Cars are banned on Mackinac Island and Paquetá Island, and the main transportation is by means of horses, bicycles, and boats.
Oslo revealed plans to ban all private vehicles by 2019, seeking to shift the focus away from cars and towards a greener, citizen-focused mobility solutions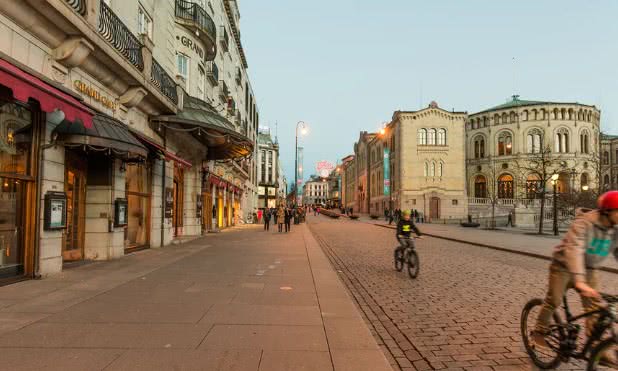 Helsinki has ambitious plans to make its "mobility on demand" service so good that nobody will want to drive a car in the center by 2025.
In Ghent, the entire city heart is car-free: public transport, taxis and permit holders may enter but not exceed 5 km/h.
In Strøget, Copenhagen, there is a large downtown car-free shopping area.
Venice is often cited as the largest car-free city, but they have it easy, with canals and rivers instead of streets.
Some of the supportive events
Car Free Days are official events with the common goal of taking a fair number of cars off the streets. It can be for few hours or a whole day – operation in Iceland, UK, and France in 1995
In town without my Car is an EU campaign and day every autumn (Northern Hemisphere) for an increased use of other vehicles than the car.
Towards Carfree Cities is the annual conference of the World Carfree Network and provides a focal point for diverse aspects of the emerging global carfree movement.
In Hyderabad's IT corridor, weekly car ban was launched. An initiative of Hyderabad Software Exports Association in association with Telangana IT Department and Transport Department, the aim was to keep at least 50,000 cars off the roads in the IT corridor every Thursday.
You Might Also Like: 5 Benefits of Living in Cities
References:
https://en.wikipedia.org/wiki/Carfree_city

http://www.carfree.com/intro_cfc.html