Writing is an art, and not all have the penchant for writing. But considering how writing is an integral and indispensable part of our lives, mastering the art become very important. Be it as a student or a professional – writing can never be redundant in any sphere of our lives. From writing an essay as a school student to writing a research paper as a graduate, the importance of knowing how to write can never be understated. Even the best researchers often find it difficult to cope with their "scriptophobia while writing and publishing a paper and you being an amateur, it is quite normal for you to face difficulty. Moreover, since writing a research paper can be a tedious task altogether, there will be times when you might lose vigor.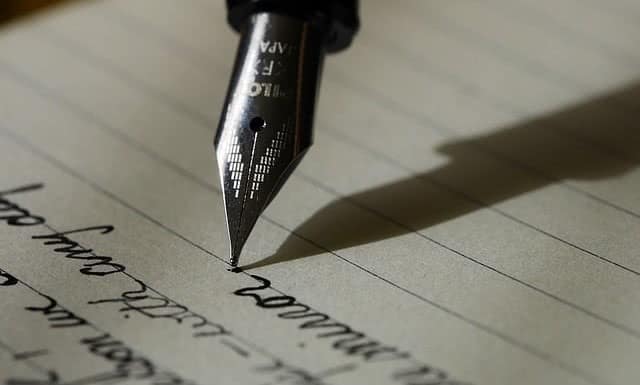 Having written several research papers and essays in my life, I know how frustrating can the feeling of not being able to put opinions into words be. So I have come up with some tried and tested tricks that can help you through the ordeal. Here are a few simple rules that you can swear by for writing research papers.
Create an Outline in your mind:

 Mind mapping is important. Since a research paper requires the perfect blend of writing and researching, it is vital that you set an outline for the same before you start working on it. With the design of the project in your mind, you will be able to put it better on paper. Start by creating an outline of the paper with the research objectives that you want to achieve. Make a list of the sources that you will be using for research and determine the flow of the experiments that need to be conducted.

Keep it Precise:

 Although a research paper is meant to be detailed and well-explained, at the same time you need to provide all the material in the most precise way possible. You must always choose quality over quantity. Less is more – that should be your motto. So the details should be fewer in number but more significant and impactful enough to put across your point.

Understand who your audience is:

 Your story can be presented to various classes – fellow researchers, students, and teacher. Keeping that in mind, you must write the paper in a neutral tone that appeals to all. Even when you consider the information that you provide, you need to present data that will benefit all types of audience. In addition, decide on the angle from which you want to pitch the main idea so that everyone can resonate with it. This will help you determine the level of detail of the story.

Be Logical:

 The foundation of a good research paper is logic. Do not lose your focus while building a good story for the paper. Every opinion that you build to prove your point should be logical and should be backed by enough evidence. Even the details that you provide must be presented in a logical order so that the reader can understand your argument. Before starting, mind mapping the sequence that you would want to follow would be a good thing to do to make it easy to follow the writings you present in your research paper.

Aim for Completeness:

 Every successful research paper has one thing in common – completeness in all aspects. You cannot just think that presenting excellent details can win you accolades. Along with the details, the writing should be excellent too. Both the content and presentation should be given equal importance and should be up to the mark. First, provide the critical and relevant aspects of the research along with detailed supporting data. Next, interpret the insights and discuss their implication. For the content, make sure there is a proper introduction for the audience. And in the end, make sure that the content and the statistical data provided are valid.

Make it an enjoyable read:

 Although a research paper is based more on the facts and information, it becomes complete only when the writing is fresh and enjoyable. When you present a paper in the desired manner, it reflects your passion for the research. Moreover, better the quality of the work, the better impression you make in the reviewing process. Therefore, try to use a writing tone that is simple and yet not boring. Considering it is a research paper, it is given that you cannot be too casual. So try out different styles. Use better alternatives for a word but at the same time make sure that the word fits into the context. Having a dictionary or a thesaurus handy can be your go-to guide.

Be your referee:

 Research papers are bound to have many mistakes and may require many rounds of revision. So you must be your best judge and critic and have an unbiased approach while revising your assignment. Being honest about your work can help you trace more mistakes. But do not be too hard on yourself either. So understand that you need to inspect your research paper so that it is perfect and foolproof. While revising a draft, check the significance of the work, the correctness of the data and the logic of the conclusions. Consider it to be someone else's writing, and read through trying to find the loopholes in the story and writing.
Anticipate the questions and keep your answers ready: While presenting your paper, you are likely to face a lot of questions from the audience. So a smart thing to do would be to list the possible issues that may arise and keep the answers to them ready. To get an idea of the kind of questions that can arise from your paper, you can talk to someone who has written a research paper in the past. Collect feedback from them and make a questionnaire based on their queries.

Take help when you need it:

 If you are a college student, then you must be having a thesis committee at your college. You could ask the committee members to check the paper. There are several other aspects of a research paper that you may need to be careful about. For example, the formats and styles may vary. So if you are stuck, then ask for help from a professional. That is better than writing the entire paper and then redoing it.

Take the rejection positively:

 If your first submission is poorly reviewed, don't be offended. Learn to see the bigger picture – the examiners who check your submitted paper devote their time pinpointing the flaws in your work so that you can rectify them to enhance the quality of your paper. Instead of considering them your nemesis, treat their reviews with reverence. If one of the aspects was not adequately studied, then ask the supervisor to help you rectify the mistake.
In the end, you need to understand that the art of writing cannot be mastered overnight. With constant practice, you will get better at it. Moreover, writing is personal, and it may vary from person to person thus making it more subjective to criticism. But with these practices, you are sure to produce an excellent research paper that is going to impress your professors — all the best!
Also Read: Effective Tips for Successful Academic Writing