Businesses are generating huge amounts of data causing a considerable reliance on off-site storage facilities. These warehouse-sized  buildings are called 'data centers', and are beginning to emerge across urbanised areas.
A growing population and the demand for larger homes are not the only pressures on existing Australian cities. Data centers will be the next planning challenge for local councils and communities. The Planning Boardroom spoke with an experienced architect to understand the challenges involved with designing data centers.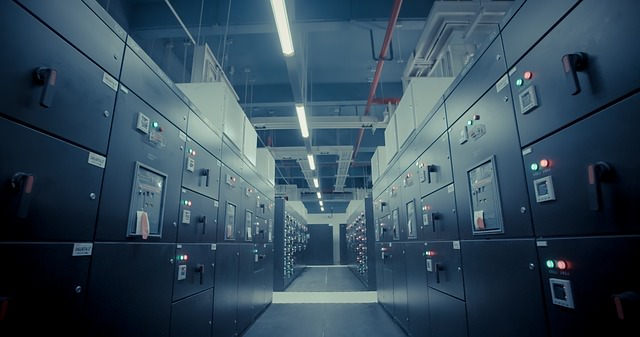 Related: Methods of data processing, Types of Data Processing
What are data centers?
The information stored in data centers is primarily used for the daily operations of businesses and these centres are strategically located. Just like a self-storage facility (i.e. Storage King and Kennards), you will never find a data center situated in bushfire or flood prone areas. In addition to providing enormous amounts of space for data storage, they can also accommodate staff offices.
Not only is the exterior architecture essential, the necessary technology is crucial for a smooth operating centre. Data centers, just like homes are not immune to power failures. A Sydney data center experienced a power outage on 20th February 2011 which shut down Virgin Blue's check-in system for two hours.
Examples of centres around the world
Anyone who has followed the allegations against WikiLeaks founder, Julian Assange, would have seen recent images of his James Bond inspired high-tech secure facility in Stockholm. WikiLeaks releases political, ethical and historic significant information to the public and their data center is located 100 feet below ground in a former Cold War nuclear bunker.
Amazon is not only well-known for being perhaps the world's largest online bookstore, it also operates out of a 10,800m2 data center in Oregon which cost at least $100m back in 2008. Software giant Microsoft has its own data center.
The US spy agency NSA also owns a state of the art data center.
During the preparation of this article we were informed by our website host that they will be transferring all our data to a new data center. They anticipate the website to be unavailable for around 2-3 hours during the transfer. So data centers are not just relevant for large businesses, they are also essential for websites.
An urban challenge – Location
The challenge of data centers is offering an architectural appealing building, while also providing an essential service for business. Do they offer connectivity to their surroundings and enhance the streetscape?
Andrew Owens, architect at Greenbox Architecture, a firm with extensive experience in designing data centers, provided his professional insights. He suggested that the complex service requirements of data centers need architectural direction to successfully integrate the facility within an urban environment.
In Michael Lemm's article 'Data Centers and the Environment', he outlined 12 factors to consider when developing a data center including; the roof design, emergency power and height limit. No doubt architects like Owens are also incorporating similar design principles when proposing new facilities.
Another challenge identified by Owens lies with the high density locations often selected to build data centers. Land size constraints create issues for providing suitable power generation for the site and it can be "problematic when it comes to installing, replacing and maintaining the large pieces of electrical and mechanical plant associated with the facility."
Owens also suggested that there is no clear definition for data centers as the Building Code of Australia and Local Environmental Plans fall silent for this type of land use.
Provision of appropriate security measures are also of concern for these sensitive facilities. Considering data centers are not properly defined in planning controls, there are non-compliances with car parking requirements. Owens believed data centers can be perceived as an 'overdevelopment' of the site, even though the majority of floor space is utilised by plant space, than usable space.
Related: Methods of data collection, Data Processing, What is Information Processing Theory?
The future of data centers
As urban sprawl continues to occur in major cities across the world, data centers will be pushed into urbanised areas. Owens predicts data centers will become more energy efficient and could even provide excess energy back into the electricity grid to supply other land uses. Typically these centres will continue to be built in urbanised areas to take advantage of existing energy systems and be accessible for staff.
The rundown
Not knowing too much about data centers before we commenced research for this article, we can now appreciate the complexities involved with the design and planning stages. Data centers are not 'white elephant' developments that are simply dropped into urban environments wherever land is available. Careful consideration is given to both the exterior and interior of these essential facilities to make them function properly.
As more centres are built, nationally recognised design guidelines could be devised in the future and the planning system could be tweaked to create proper definitions and controls for data centers. Furthermore, with the advent of an oil-depleted society, renewable energy systems will be common practice for all new data centers.